Dear Koffy,

Mommy and Daddy loves you so much Koffy. We will always remember the first time we laid eyes on you, and the way you picked us to be your parents. I remember how you made sure to get our attention by barking so loud as if saying "pick me, pick me!", besides you are the handsomest among your brothers, complete with marks a boxer should be. You are so tiny, warm, and very very loud especially when you think you are just alone.

How can i forget the moment i knew raising you is not for the faint of heart. How can a big stuff come out from a small you is such a wonder. But you are the most adorable little thing I've seen so far. Let's just hope that your siblings will be as beautiful as you. hehe.

Now that you are big, in fact much bigger than mommy and daddy, we continually pray and hope that you'll stay happy and playful and healthy. God bless you with a long life so you can be a big Kuya to your future brothers and sisters. We love you Koffy forever and ever. Pramissss!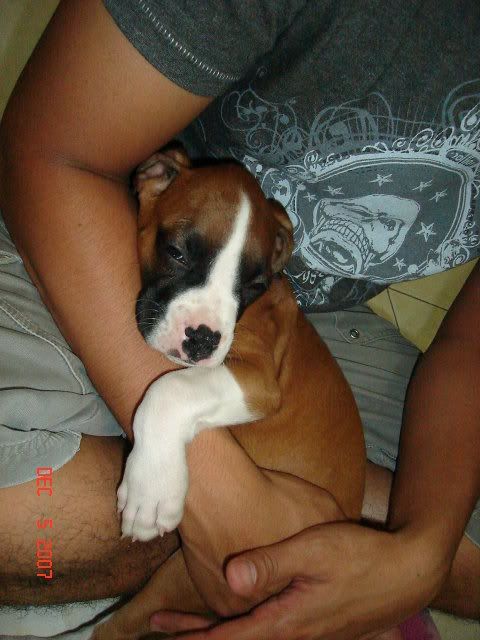 tiny little koffy. look at his face. hihihi

dad and koffy