Yeah you heard me right. But Am not (i believe) an evil person so these things coming out from me is not my doing.
Are we talking about the same thing? Well today i visited my dermatologist. I thought i would never gonna see her ever ever again. I prayed to God not to see her again. But today i had to. Maybe it's my lack of sleep and too much coffee that's causing these evil pimples to come out again. But am so glad it's not much visible here on my latest pictures. Thanks to my 4.1 megapixels sony cybershot camera. I know, it's a jologs camera, but it does me wonders. It produces no visible blemishes. Fab ei? And I am so pretty with all it's picture however s**ty i may look.
My skin is dry, and so is my hair. And i am so pale. I never bothered to put on make up since my dermatologist is used to my horrible skin whenever am breaking out. So today am sad.

But still, am smiling. Need to put up a brave face and fab outfit.


Am i overdressed? In this time of disaster dressing up is not an option. It's a must in order to save a face.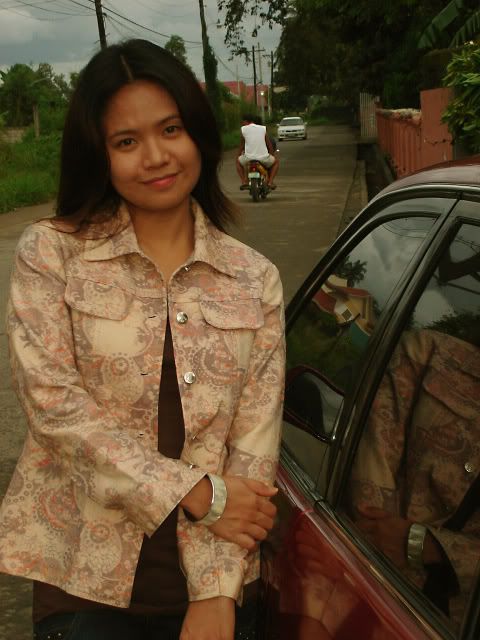 Good thing they're all concentrated on my forehead especially on my hairline.
They definitely know how to appear in a very low profile existence.
Considering two to three days ago am so clear.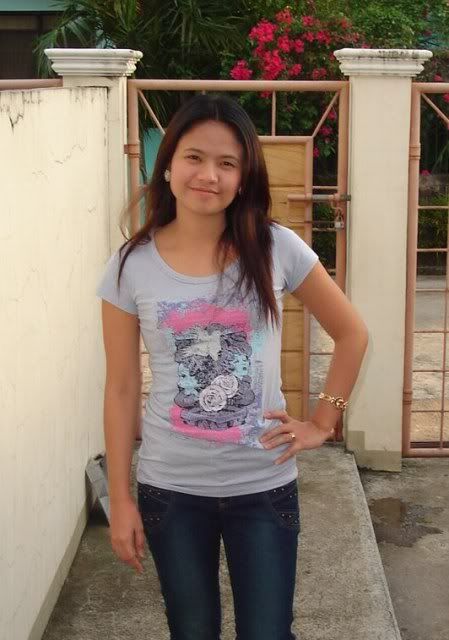 Am gonna have to taka care of myself now. That calls for more sleep. Not getting any younger though.
Need to keep the evil in me stay inside me.